OUR CHAT WITH ELLEN VAN DUSEN
With this new global situation in mind we thought to set up a small series of interviews with
some of the designers, brands and creative people Agnes & Maurice is collaborating with.
It may be only a small gesture towards the problems that are at stake but we sincerely hope it will bring us all closer together.
We are very happy to introduce to you:
Homeware / fashion designer, Ellen Van Dusen founder of the brand Dusen Dusen.
In 2010, designer Ellen Van Dusen launched Dusen Dusen, a womenswear line known for its
bold, original prints on versatile, wearable silhouettes. In 2015, the brand expanded with the
launch of Dusen Dusen Home, a textile and home goods line that includes bedding, throws,
pillows, and towels. Ellen Van Dusen was born and raised in Washington, DC and currently
resides in Brooklyn, NY with her dog, Snips.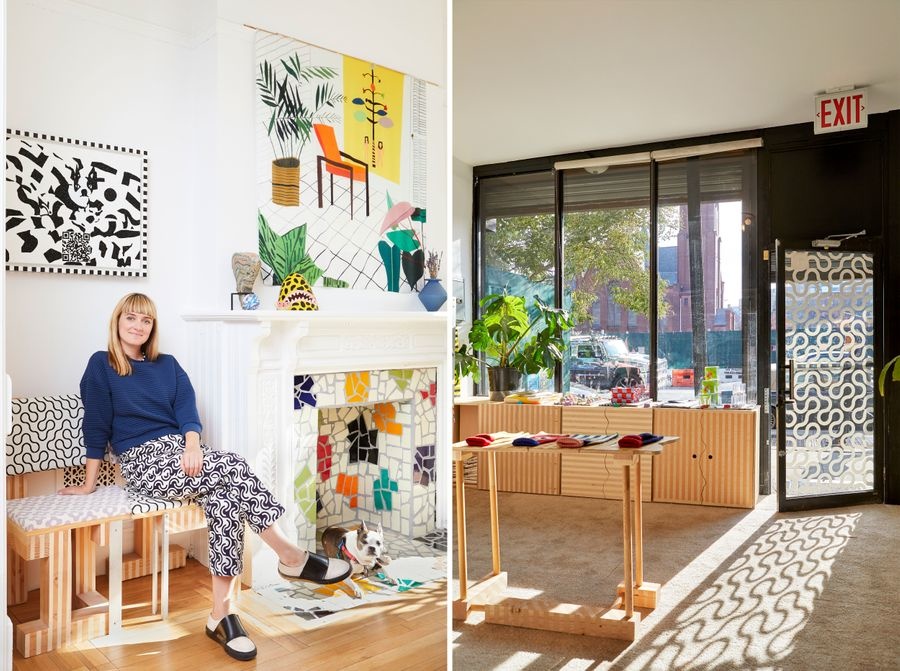 Photo: Kelly Marshall for The Cut
Hi Ellen,
How are you? : ) 
I'm doing ok! Things are starting to look up here in NYC which has me feeling more optimistic than I was a couple weeks ago. I'm pretty comfortable working from home and have been working on my garden! 
How did Dusen Dusen get started? What were you doing before? 
I started Dusen Dusen when I was fresh out of college. I had a part time job working for another designer, and was making clothes for myself on the side. After some encouragement from friends, I decided to try to sell them at a boutique in the East Village.
It picked up pretty quickly and all of a sudden I was sewing constantly to keep up with orders.
I realized sewing everything myself wasn't sustainable, so figured it out from there!
Because I was so young I didn't have much to lose, and I'm still amazed that I was able to make it work at that time.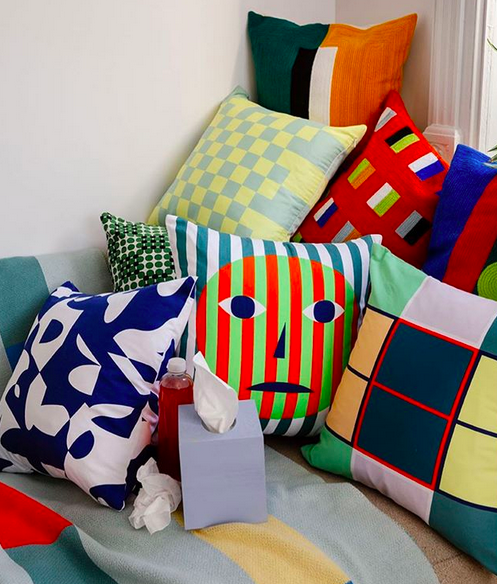 We're a big fan of the way you use and combine color and prints. Who or what do you find yourself returning to for aesthetic inspiration? 
I find inspiration all over, but I do tend to go back to similar artists when thinking about color.
Some favorites are Frank Stella, Yaacov Agam and Victor Vasarely.
What do you do when you're creatively stuck?
When I'm stuck I like to go for a walk. It helps me to have a change of scenery.
Sometimes when staring at a computer screen or piece of paper all your ideas vanish.
Getting out (especially in a place like NYC) really helps. 
 Do you listen to music while drawing, designing ? & what kind of music? (favorite artists, genre,..) 
Yes! I listen to music all day. I have pretty eclectic taste, but currently on rotation: Waxahatchee, S.E. Rogie, The Strokes, The Breeders and Otis Redding.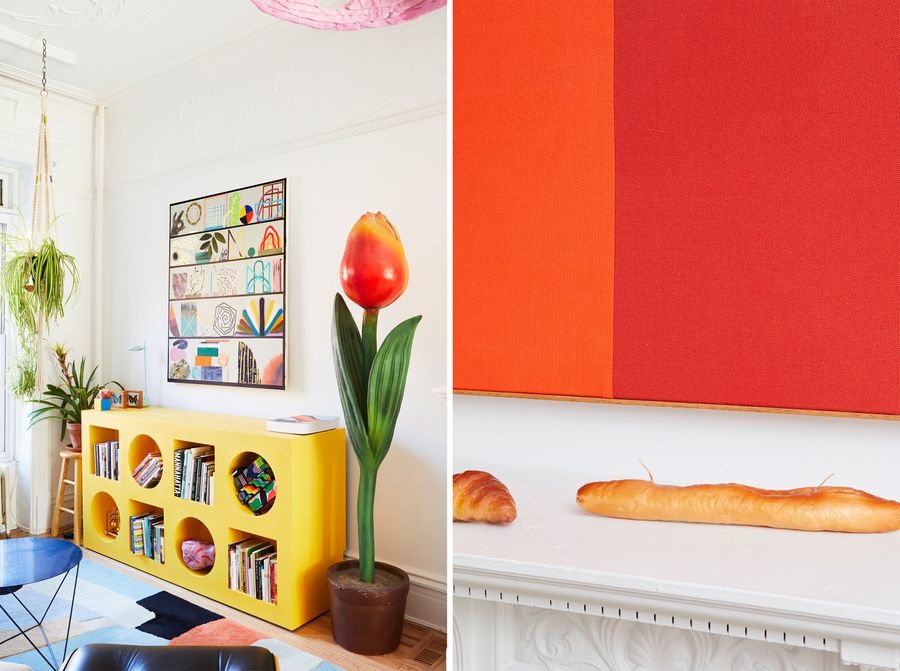 Photo: Kelly Marshall for The Cut
Do you currently have any projects running? 
I'm currently working of our new set of towels that we plan to launch in October. Designing the set of 4 is like a little puzzle, because all the colors need to work together in a stack, and each individual color combo needs to look nice on its own, and the patterns need to have a common thread but be unique.
I really enjoy it! I've had a hard time being creative while in quarantine, but hoping I can get some of that spark back now that I'm in more of a routine. Getting things running after abruptly closing the studio took some time, and now that a lot of the logistical stuff is getting taken care of I can focus more on design.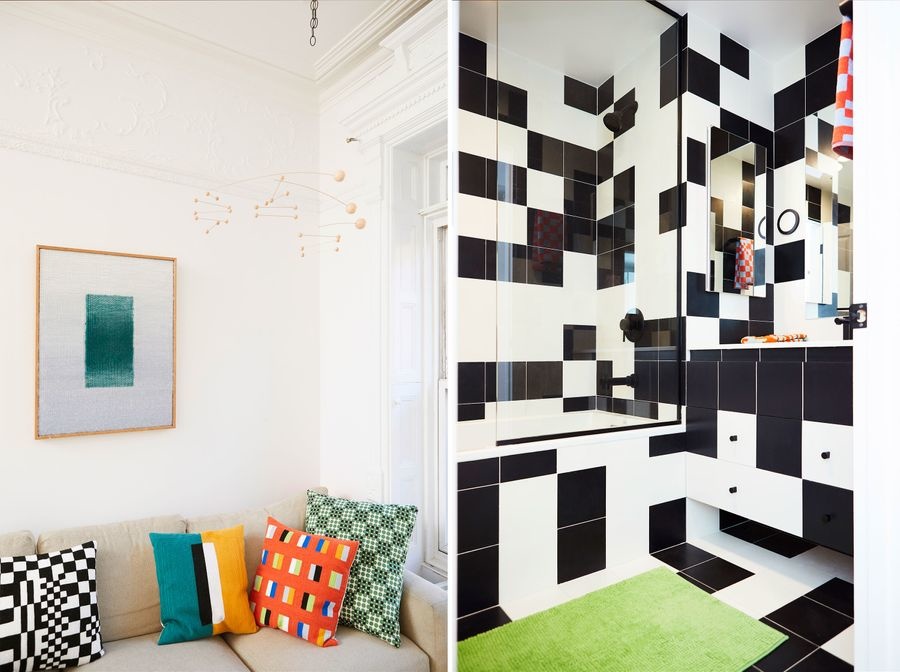 Photo: Kelly Marshall for The Cut
Are there any other disciplines you would like to try in the future? 
Yes! I am interested in hardgoods... I have some specific ideas but know nothing about manufacturing. What I hope to nail down in 2020 is silverware-- I have a design almost ready to go, and I either need to find a partner to produce with or figure out production on my own.
We'll seeeee!

If you weren't a designer what would you be? 
When I graduated from college my dream was to work in Jim Henson's Creature Shop, where the puppets from Sesame Street and the Muppets (amongst others) are created. I thought that would have been super fun.
I'm also interested in the science and business of color, so working at somewhere like Pantone always intrigued me too.
Or... marine biologist? I love sharks!
As this may be interesting since we are all inside our houses now, What is your favorite room in your house? Where do you love to spend most of your time? 
I love my kitchen! I get great light in there, and it's where the food is.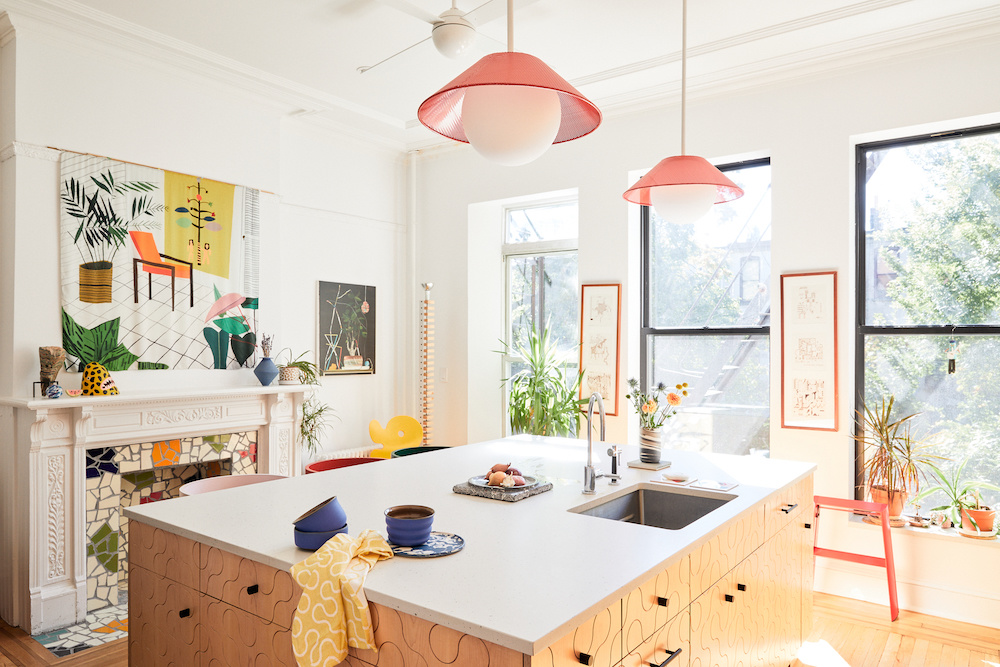 Photos and styling by Alpha Smoot for Cup of Jo.
 
What items do you always have in your fridge? 
Pickles, different kinds of mustard, seltzer, cheese, cucumbers and oranges. 
For the people reading this who are quarantined at home, could you recommend us a book, film, album, podcast or series? 
Below are three playlists I've made that I've been listening to a lot:
Thank you so much for your time Ellen , We really appreciate this !!!
Take care xxx
CLICK ON THE PICTURE BELOW TO FIND DUSEN DUSEN'S TOWELS IN OUR WEBSHOP
( most of them are currently out of stock but they will be back soon ! )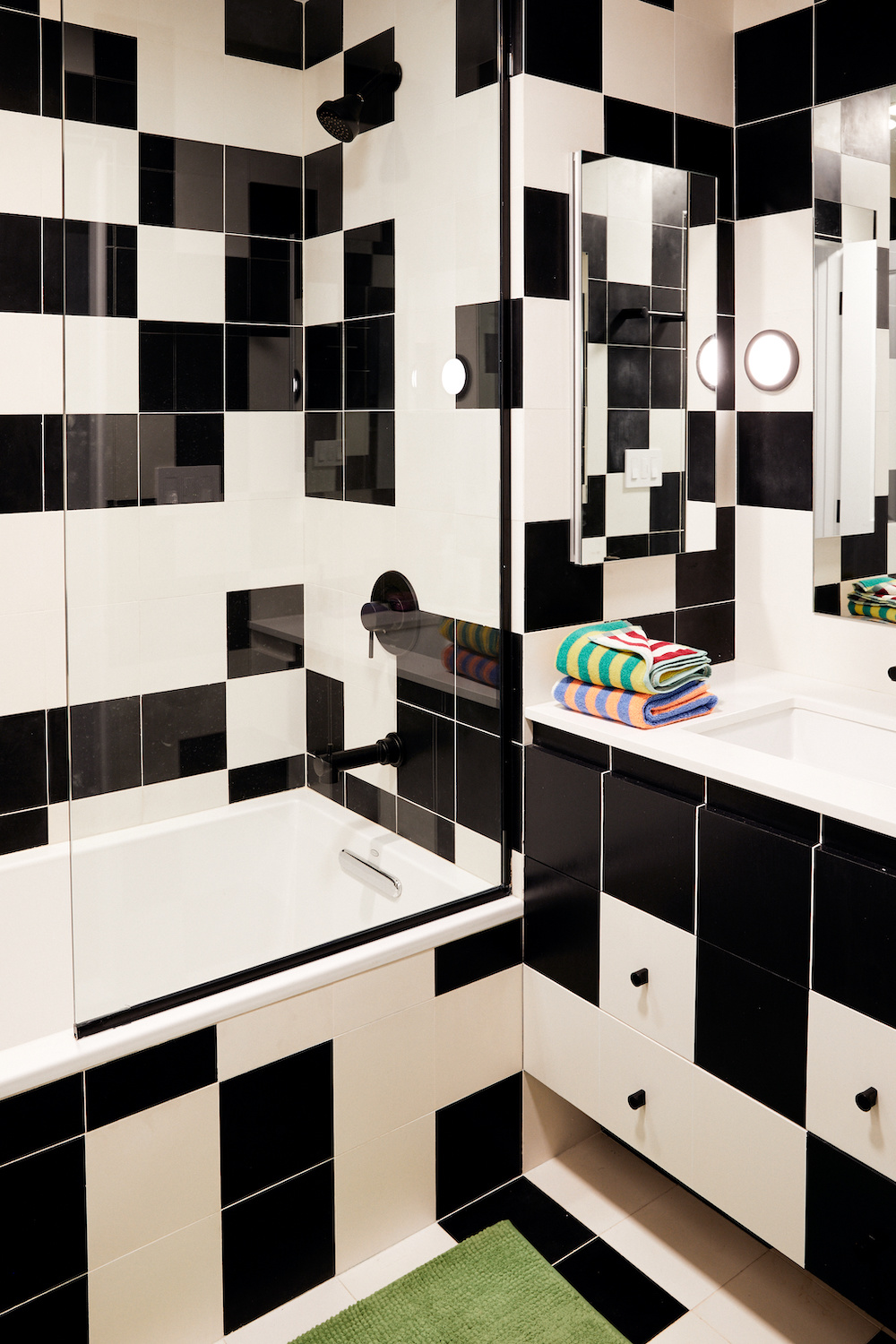 Photos and styling by Alpha Smoot for Cup of Jo.